TimeSparker
News
Anne Hathaway's Latest Street Snaps: Radiant and Timelessly Beautiful
Anne Hathaway's Latest Street Snaps: Radiant and Timelessly Beautiful
---
Recently, Hollywood actress Anne Hathaway was spotted on the streets of New York, and multiple high-definition street snapshots have been released. She was dressed in a stylish combination of denim and a suit, wearing a smile and looking absolutely radiant. Let's take a look together.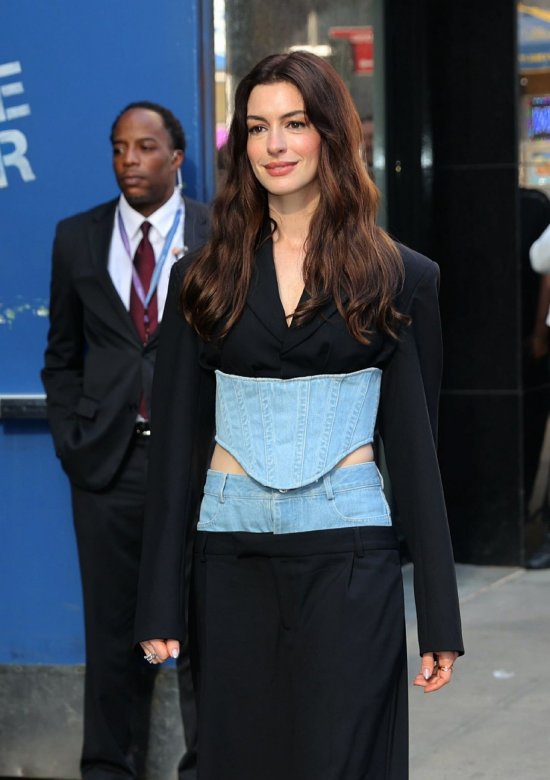 Anne Hathaway, an American actress born in Brooklyn, New York, in 1982, made her debut in 1999 at the age of 17 in the TV series "Get Real." In 2000, she starred in the beloved romantic comedy film "The Princess Diaries," earning her a nomination for Best Actress in a Comedy Film at the 4th Teen Choice Awards.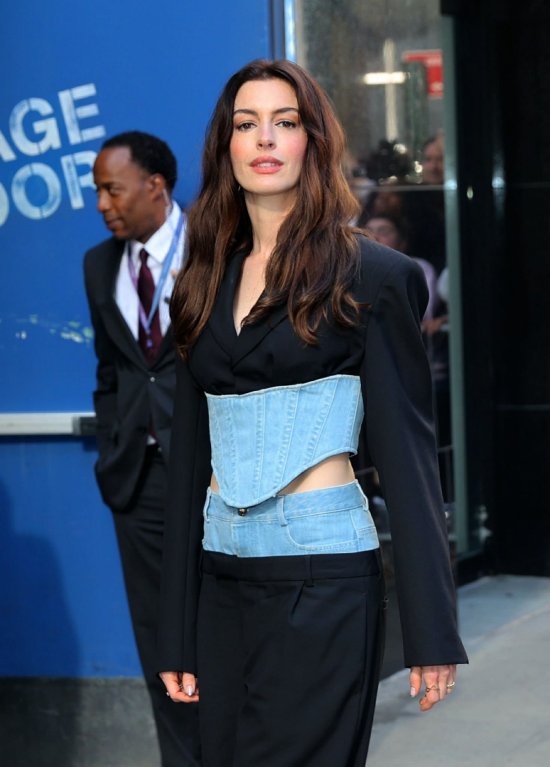 In 2010, she starred in the hilarious comedy film "Love and Other Drugs," which earned her a nomination for Best Actress in a Motion Picture – Musical or Comedy at the 68th Golden Globe Awards. In 2012, she played a crucial role in the action-packed thriller "The Dark Knight Rises."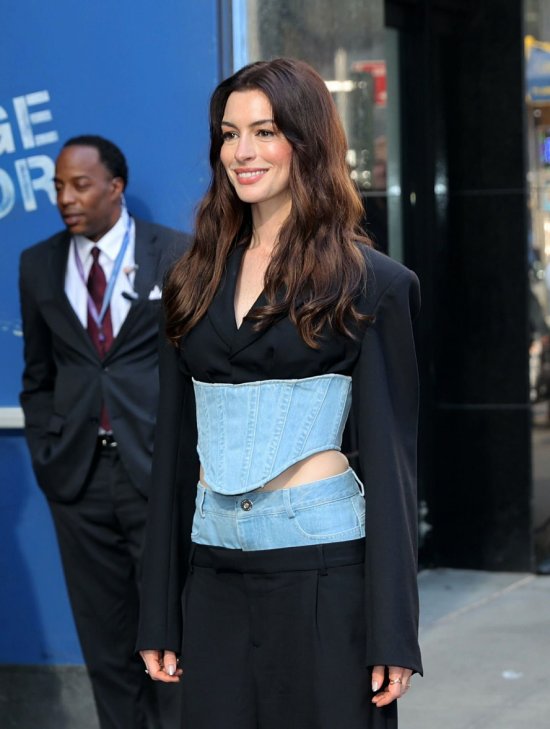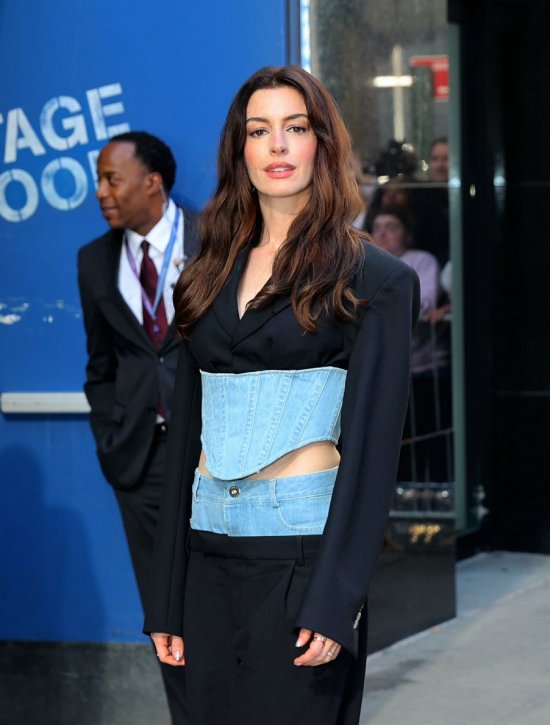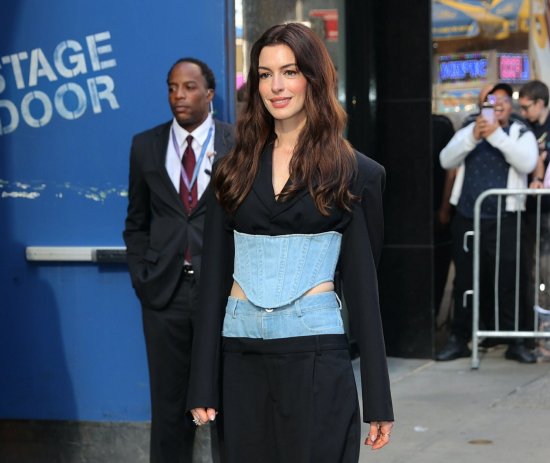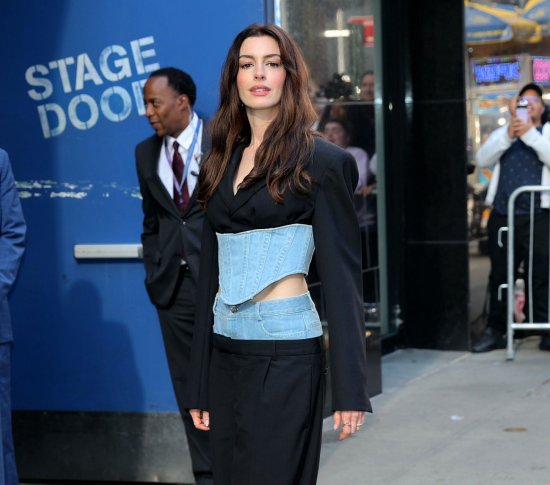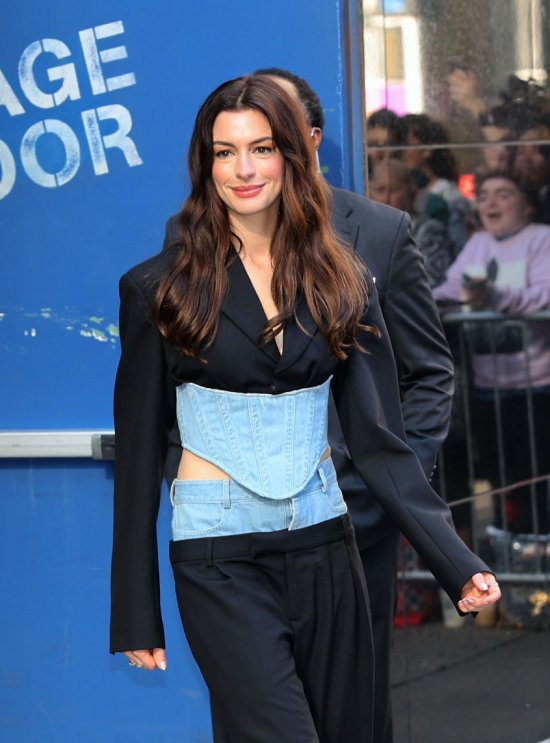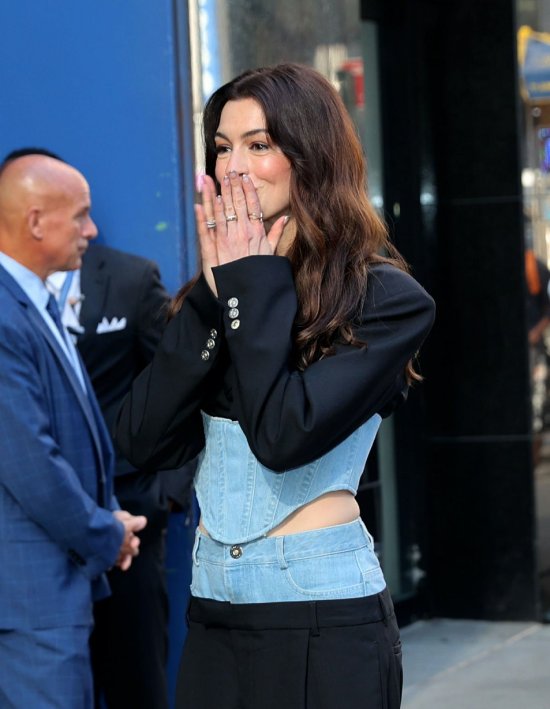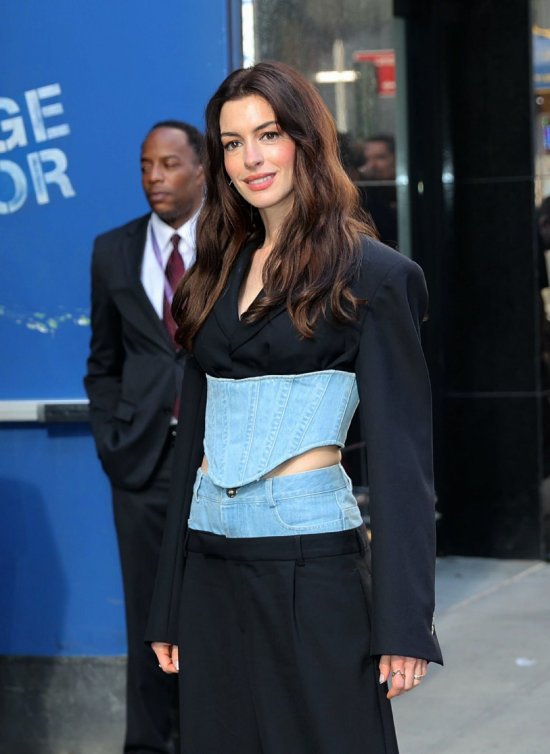 ---