TimeSparker
News
"Creation of the Gods I: Kingdom of Storms" Grosses over $800 Million at the Box Office with a Drop in Rating to 6.0 on Douban
"Creation of the Gods I: Kingdom of Storms" Grosses over $800 Million at the Box Office with a Drop in Rating to 6.0 on Douban
---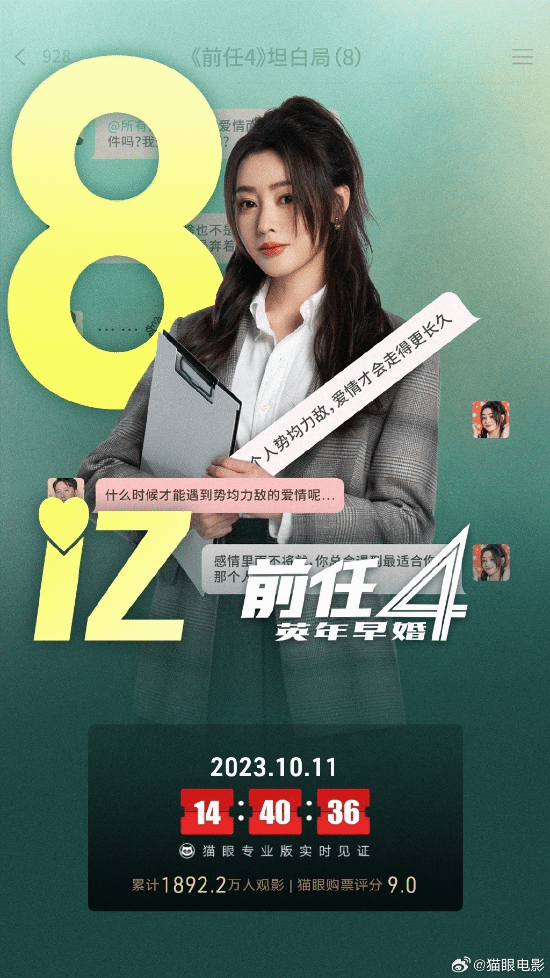 According to Maoyan Professional Edition data, the movie "Creation of the Gods I: Kingdom of Storms" has raked in over $800 million at the box office within 14 days of its release, while its Douban rating has fallen to 6.0.
This film, directed by Tian Yusheng, features Han Geng and Zheng Kai in the lead roles, with special appearances by Yu Wenwen and special guest star Liu Yase. Starring roles are played by Zeng Mengxue, while Zhang Tianai makes a special appearance, and Zhu Yanmanzi and Romi have cameo roles.
The story revolves around Meng Yun (Han Geng), who is grappling with the "post-breakup syndrome." Faced with family pressure, he embarks on a quest to find true love while questioning the idea of marriage. On the other hand, Yu Fei and his girlfriend Ding Dian (Zeng Mengxue) create a "marriage cooling-off period" to rehearse the challenges of married life in advance. These two brothers embark on an entirely new romantic journey.
---