TimeSparker
News
Exclusive North American Premiere! Sylvester Stallone's "The Expendables 4" Hits Theaters in Mainland China Today
Exclusive North American Premiere! Sylvester Stallone's "The Expendables 4" Hits Theaters in Mainland China Today
---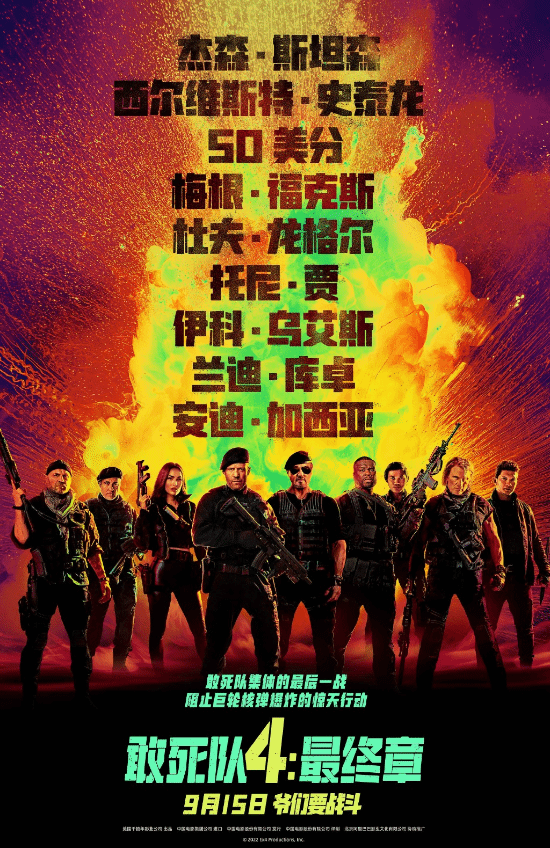 Hollywood's iconic action franchise, "The Expendables," returns with its fourth installment, "The Expendables 4: The Final Chapter," making its exclusive North American premiere today in mainland China, seven days ahead of the release in the United States.
Starring Jason Statham, Sylvester Stallone, 50 Cent, Megan Fox, Dolph Lundgren, Tony Jaa, Iko Uwais, Randy Couture, and Andy Garcia, this film marks the grand finale of the series, promising an epic showdown.
"The Expendables 4: The Final Chapter" continues to deliver the adrenaline-pumping action sequences the franchise is known for. The movie follows Barney Ross and his band of mercenaries, known as the "Blood Bath Gang," as they reunite to face off against a powerful arms dealer with a private army. The introduction of new members brings fresh tactics and styles, redefining what "new blood" means for the team.
So, will you be watching this movie? Join the discussion in the comments below!
---