TimeSparker
News
Kanna Hashimoto Stands Firm in Manga Adaptations, Emphasizes the Need for Passion in Portrayals
Kanna Hashimoto Stands Firm in Manga Adaptations, Emphasizes the Need for Passion in Portrayals
---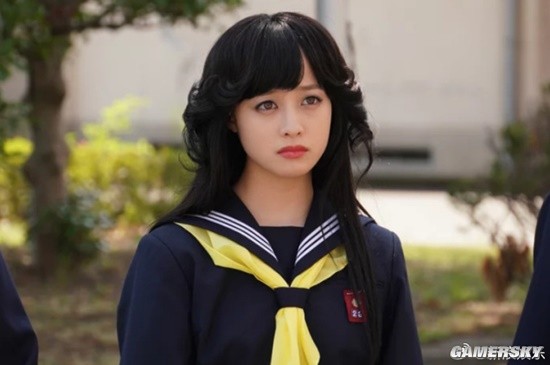 As per reports from Sina Entertainment, Kanna Hashimoto emphasizes that, from a manga fan's perspective, she prefers not to see comics adapted into live-action versions.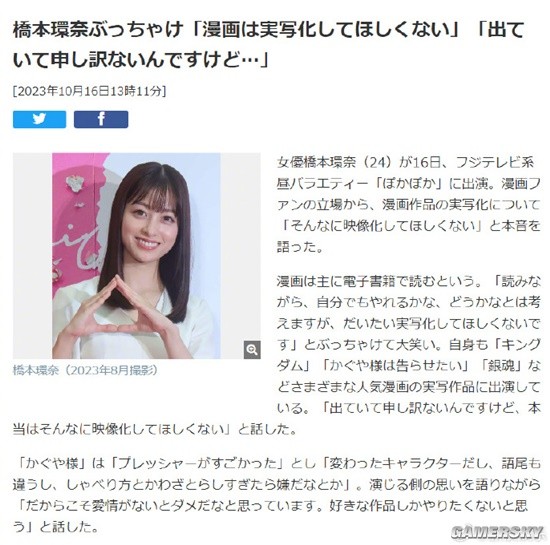 While she has appeared in various manga adaptations, including "Gintama" and "I'm Doraemon," she believes that a genuine love for the original work is crucial for successfully embodying a character. Therefore, she only chooses manga works she truly adores to bring to life.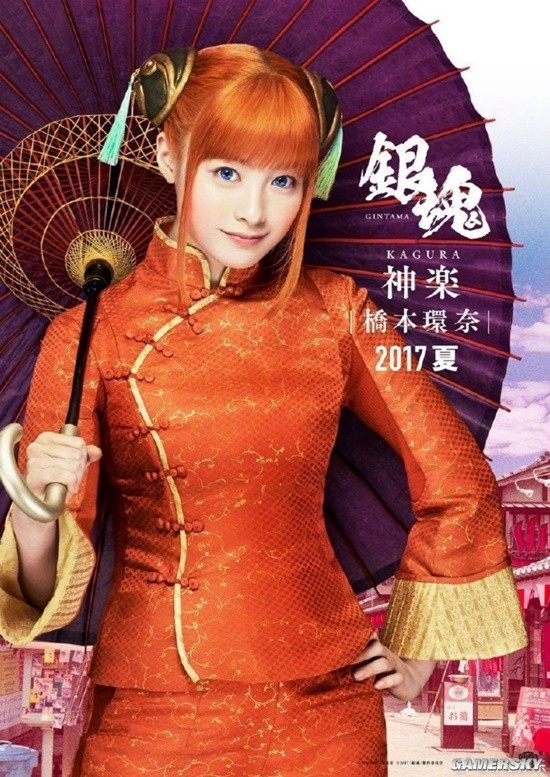 Kanna Hashimoto, born in 1999, is a Japanese actress and singer. In November 2013, she gained attention for her performance photos at the Fukuoka "Dontaku" Festival and began to be in the spotlight. In 2016, she starred in the film "Sailor Suit and Machine Gun: Graduation" and sang the theme song, marking her official debut in the entertainment industry.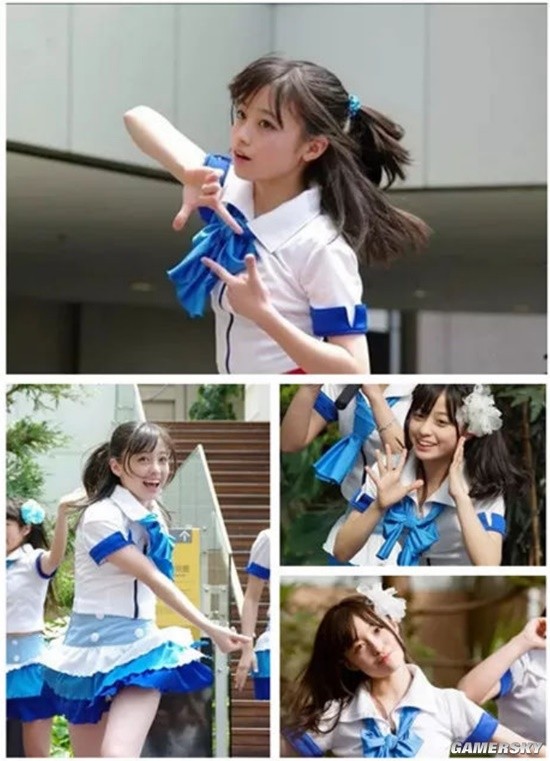 In 2017, she received the Best Newcomer Award at the 40th Japan Academy Prize. In the same year, her portrayal of exaggerated characters in manga-based comedy films like "Gintama" and "Saiki Kusuo no Psi-nan" garnered widespread discussion. In 2018, she appeared in the manga-based school comedy "I'm Doraemon," and in 2019, she played the lead roles in manga-based romantic comedy films "Kaguya-sama: Love Is War" and "Kiss Me at the Stroke of Midnight."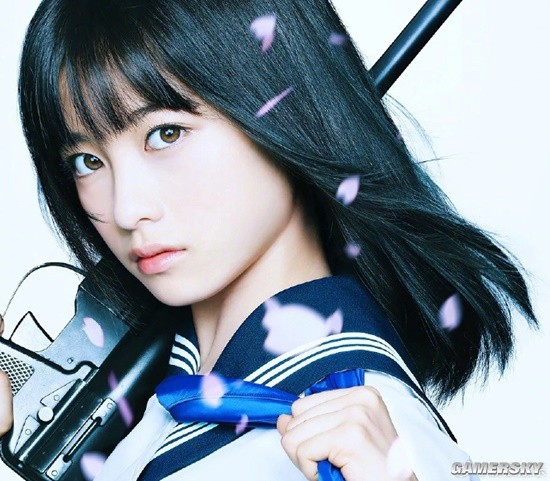 ---