TimeSparker
News
Huang Xiaoming's WeChat Username is Simply 'Huang Xiaoming,' Many Fans Thought It Was Fake
Huang Xiaoming's WeChat Username is Simply 'Huang Xiaoming,' Many Fans Thought It Was Fake
---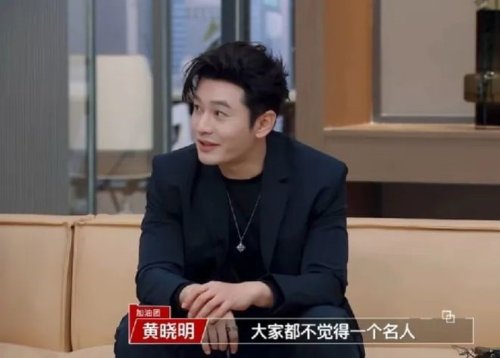 On September 27th, Huang Xiaoming revealed in a TV show, "My WeChat nickname is just 'Huang Xiaoming,' with my full name. It's because there are so many people nowadays, and I worry that others won't be able to find me. However, this has a benefit too; people don't usually think a celebrity would use their real name as their WeChat ID. So, the more I do this, the more others think it's not real."
Many fans were surprised to learn that Huang Xiaoming's WeChat username is indeed 'Huang Xiaoming.' They expressed, "If I saw that, I'd also think it was fake."
After reading this, netizens commented, "Haha, it's really a WeChat username for middle-aged people" "It totally fits my impression of those serious middle-aged and elderly folks" "Xiaoming Ge (Brother Xiaoming) remains as sincere as ever."
---