TimeSparker
News
Hugh Jackman's Revelation in Autobiography: Facing the Reality Behind Divorce
Hugh Jackman's Revelation in Autobiography: Facing the Reality Behind Divorce
---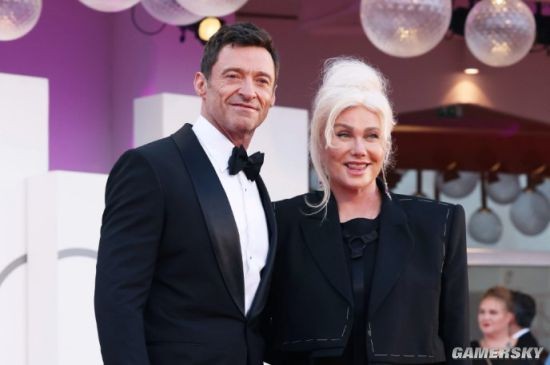 According to foreign reports, Hugh Jackman, after announcing his divorce from former wife Deborra Lee, is actively working on a brand new autobiography. This memoir will encompass various details of his life and some never-before-revealed "bombshell disclosures."
Reports indicate that Hugh Jackman's autobiography project will take several months, perhaps even a year, to complete, as he intends to candidly confront his own scars. There are rumors suggesting that his primary motive for writing this autobiography is to "remain loyal to his marriage." An insider stated that Hugh Jackman chose this moment to write the book because he has finally decided to face his marriage and his true self head-on.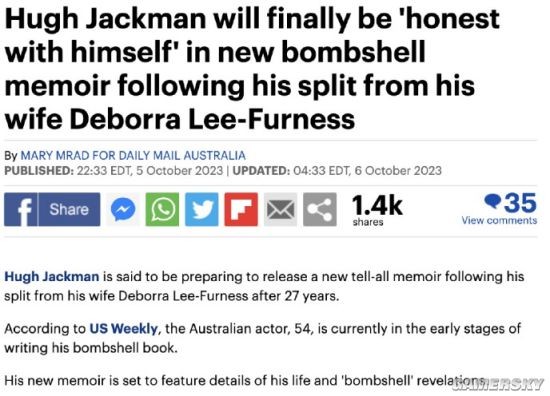 Hugh Jackman announced the end of his 27-year marriage in September. Recently, some media outlets have unveiled the primary reasons behind the divorce.
It's worth noting that the 54-year-old Hugh Jackman and 67-year-old Deborra Lee Furness have a son and a daughter. They met and fell in love while working on a TV series in 1995. At the time, Deborra Lee was already a renowned actress, while Hugh Jackman had just graduated as a newcomer. Less than a year into their relationship, they walked down the aisle.
---