TimeSparker
News
Jackie Chan Surprises Fans at Chengdu Roadshow, Excitedly Calls Wei Xiang "Fee Xiang"
Jackie Chan Surprises Fans at Chengdu Roadshow, Excitedly Calls Wei Xiang "Fee Xiang"
---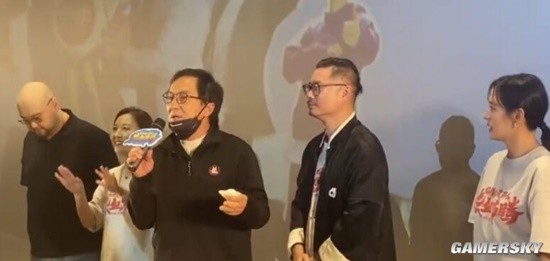 According to Sina Movies, at the Chengdu roadshow of the film "Not So Boiling with Blood," Jackie Chan made a surprise appearance and, in his excitement, accidentally referred to Wei Xiang as "Fee Xiang."
After watching the movie, Jackie Chan expressed, "I thought it was just a comedy, but I ended up laughing so hard that tears streamed down my face." In the film, Coach Wei suffers a leg injury, and because I've experienced a similar injury, it reminded me of my own experience, and I couldn't help but cry. He also praised the lead actor, Wei Xiang, saying, "You've been polished into a diamond from a piece of rock, and diamonds shine. You will be the diamond of this industry" (he accidentally called him "Fee Xiang" in his excitement, hahaha).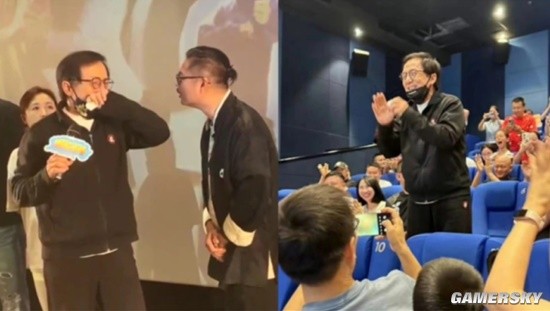 Especially those three kids in the movie, their aspirations, their sincerity, and their acting skills really moved me. Jackie Chan also stated that he would definitely encourage all his relatives and friends to see this much-needed positive energy movie.
It is reported that this film was written and produced by Xing Wenxiong, with Wei Xiang, Wang Zhi, and Yue Liang leading the cast. Han Xiao, Jian Kang, Liu Muqi, Liu Sibo, Liu Xuetao, Yu Baishui, and Zhang Hengrui also played important roles, with Alan, Prince Yi, and Zhou Dayong making special appearances.
The movie tells the story of a coach (played by Wei Xiang) with an intense desire for victory, bordering on obsession. He leads a basketball team named the "Home of Love," consisting of individuals with intellectual disabilities, on a journey to fulfill their dream of winning a championship. The film is filled with a series of hilarious "horse-catching" stories and constant unexpected twists that keep the audience laughing.
---