TimeSparker
News
Jay Chou Concert: 110,000 Tickets Sold Out in Seconds, Scalper Fees Surpass Ticket Prices
Jay Chou Concert: 110,000 Tickets Sold Out in Seconds, Scalper Fees Surpass Ticket Prices
---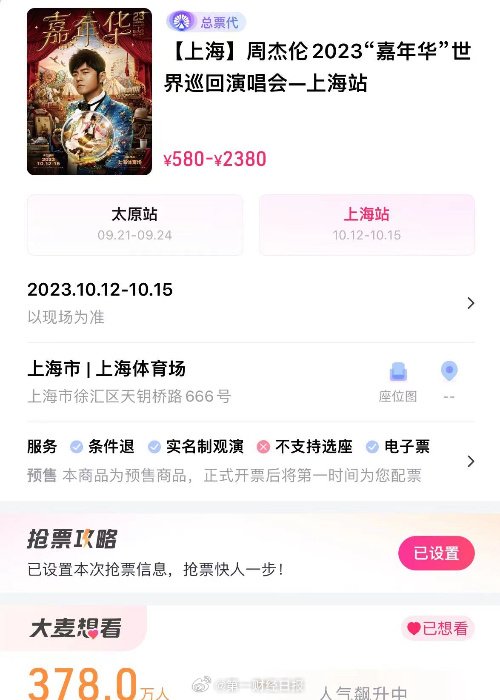 On September 12th at 6:00 PM, the ticket sale for Jay Chou's concert in Shanghai began, and history repeated itself with tickets selling out almost instantly, reminiscent of "gone in seconds." Despite the strict real-name registration rules, scalpers are still thriving in the business.
Jay Chou's Shanghai concert is scheduled to run from October 12th to the 15th, spanning four days. The official ticketing platforms for the concert include Damai, Maoyan, and Ticket Planet. According to data released by these platforms, over 110,000 tickets were made available for Jay Chou's Shanghai concert, with a staggering 3.78 million people on Damai alone expressing their desire to attend.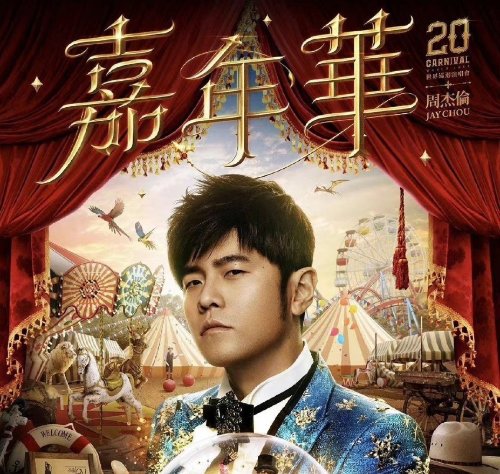 In contrast to the recent concert in Tianjin, which did not enforce strict real-name registration during ticket sales, some scalpers on secondary ticketing platforms inflated the prices of inner-circle tickets, originally priced at 2,000 RMB, to tens of thousands of RMB. However, the Shanghai concert took a different approach, implementing a compulsory real-name registration system. According to the ticketing platforms' announcements, attendees are required to provide their real-name information when purchasing tickets. While ticket refunds are permitted, they cannot be transferred or resold, and refund requests are not accepted within 48 hours before the event.
Regardless, Jay Chou's concert remains a focal point in the music industry, attracting countless avid fans. Hopefully, the real-name registration system this time around will effectively curb scalping activities, ensuring that genuine fans have the opportunity to enjoy this musical extravaganza.
---