TimeSparker
News
"Creation of the Gods" Scores 7.7 on Douban: A Successful Adaptation of Yu Hua's Work
"Creation of the Gods" Scores 7.7 on Douban: A Successful Adaptation of Yu Hua's Work
---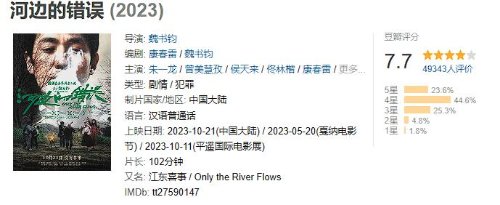 The crime mystery film "Creation of the Gods" has officially received ratings on Douban, with a total of 49,000 reviews so far, resulting in a 7.7 rating. Approximately 44.6% of viewers gave it 4 stars, nearly half, while 25.3% of viewers awarded 3 stars, and 23.6% gave it 5 stars.

Highly-praised reviews note that the movie is filled with intense sensations, sending shivers down one's spine. The adaptation of Yu Hua's original work is deemed quite successful, with a bizarre and surreal style, unique aesthetic elements, meticulous camera work, and a fitting performance by Zhu Yilong, reminiscent of the American film "Creation of the Gods I: Kingdom of Storms."

"This is a great new dark film that excels in both its background and visual presentation. The atmosphere is bleak but highly emotional. Zhu Yilong's portrayal of the character is truly deserving of acclaim."

The film is an adaptation of Yu Hua's groundbreaking novel and is directed by Wei Shujun, with Zhu Yilong taking the lead role. It tells the story of a perplexing murder case involving multiple suspects, where Captain Ma Zhe is continuously confronted with an inexpressible truth, slowly sinking into moments of absurdity, uncertainty, and the blurring of reality and memory.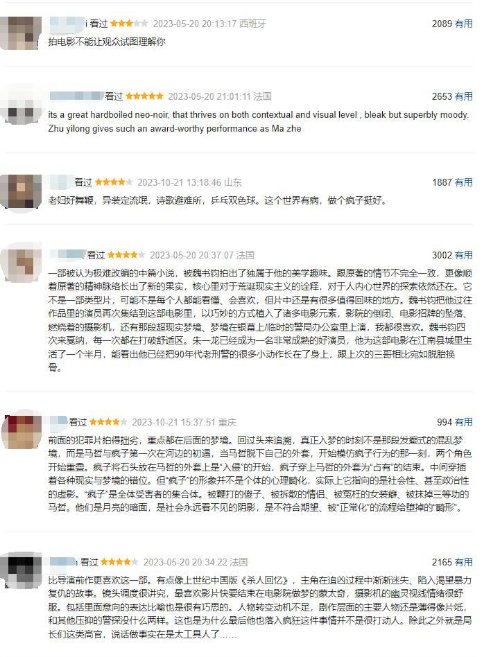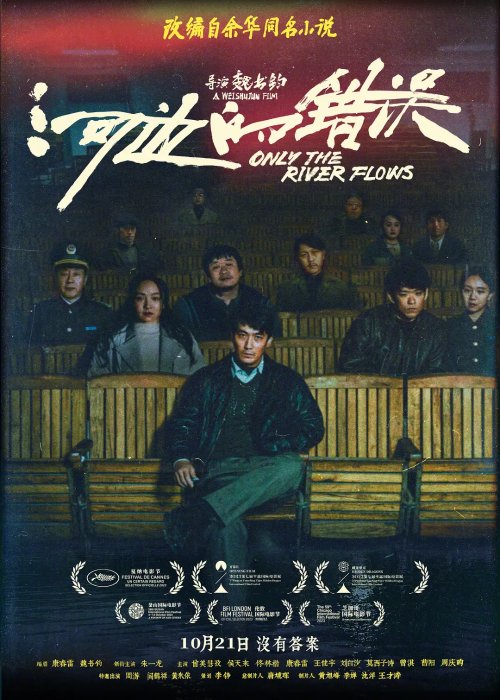 ---