TimeSparker
News
"Creation of the Gods" on Douban with a rating of 7.2: A Thrilling Action Film Worth Watching
"Creation of the Gods" on Douban with a rating of 7.2: A Thrilling Action Film Worth Watching
---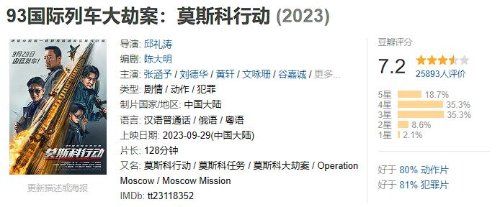 The Douban ratings for National Day films were unveiled last night. "Creation of the Gods," directed by Qiu Litao, a crime film, premiered with a score of 7.3, and the rating remains at 7.2 as of the time of writing. 25,000 viewers participated in the ratings, with as many as 35.3% giving it a 3-star rating, while an equal percentage awarded it 4 stars.

Popular reviews suggest that this film is highly entertaining, well-produced, and one of Qiu Litao's best works this year. Huang Xuan's performance as the antagonist is outstanding, making it a captivating entertainment piece.

In the early 1990s, as the Soviet Union disintegrated, the Russian economy was on the brink of collapse. A large number of Chinese merchants took K3 train from Beijing to Moscow to sell Chinese goods, reaping huge profits. A criminal gang led by Miao Qingshan (Huang Xuan) carried out a sensational series of robberies and rapes on the K3 train, causing international outrage. Chinese policeman Cui Zhenhai (Zhang Hanyu) led a police team to pose as merchants and conducted an arrest operation in Moscow. However, during this process, a mysterious man named Vasily (Andy Lau) and a woman named Zhen Zhen (Wen Yongshan) attracted the attention of the authorities, revealing a much larger conspiracy gradually...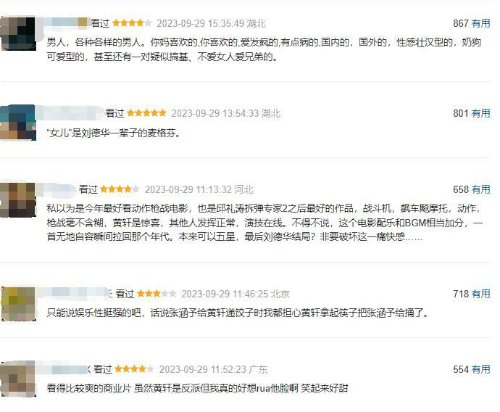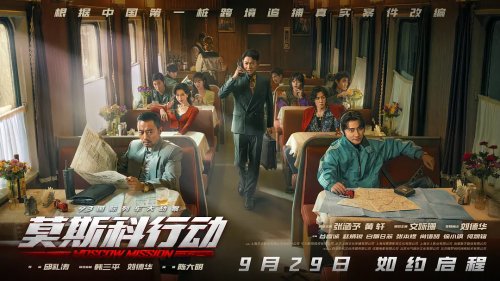 ---