TimeSparker
News
Chinese Drama Professor Praises Zhang Yi and Zhang Songwen's Acting Skills: Directing Audience Focus to Performance Rather Than Others
Chinese Drama Professor Praises Zhang Yi and Zhang Songwen's Acting Skills: Directing Audience Focus to Performance Rather Than Others
---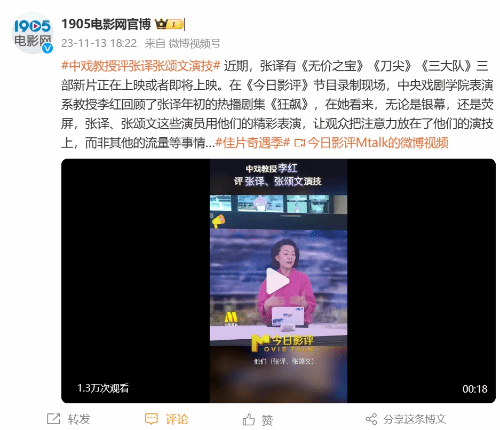 1905 Movie Network official news reveals that recently, Zhang Yi is starring in or about to release three new films, including "Creation of the Gods," "Creation of the Gods I: Kingdom of Storms," and "Oppenheimer." During the recording of the latest episode of "Today's Film Review," Professor Li Hong from the Central Academy of Drama recalled the early hit drama "Kingdom of Storms," stating that whether on the big screen or the small screen, actors like Zhang Yi and Zhang Songwen captivate audiences with their outstanding performances, shifting attention to their acting skills rather than other factors such as popularity...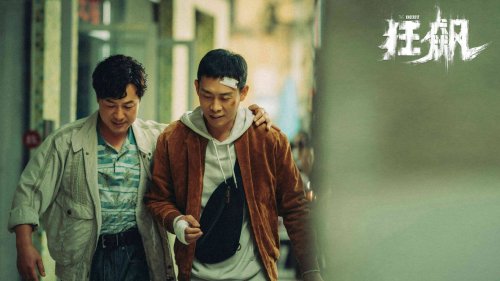 Original Weibo link>>
"Kingdom of Storms" is produced by CCTV and iQiyi, jointly produced by White Space Film, China Chang'an Publishing Media, with the guidance of the Propaganda Education Department of the Central Political and Legal Committee and the Political and Legal Comprehensive Management Information Center. Directed by Xu Jizhou, starring Zhang Yi, Zhang Songwen, Li Yitong, Zhang Zhijian, Wu Gang, with special appearances by Ni Dahong, Han Tongsheng, Li Jianyi, Shi Zhaoqi, and featuring Li Jian, Gao Ye, Wang Xiao, and other stars in this anti-black crime detective drama.
---