TimeSparker
News
South Korean Actress Han Soo-hee Discusses Body Image Anxiety – Beauty Standards Are Not Limited to Thin or Plump
South Korean Actress Han Soo-hee Discusses Body Image Anxiety – Beauty Standards Are Not Limited to Thin or Plump
---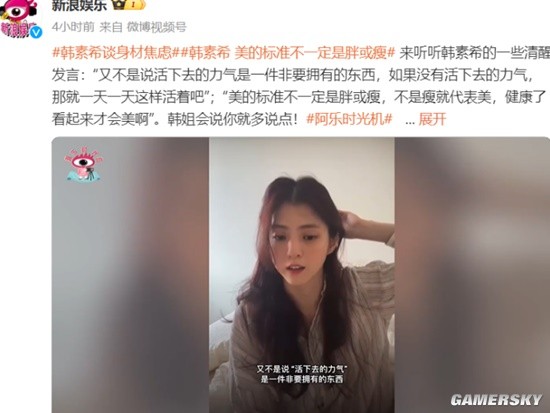 As reported by Sina Entertainment, South Korean actress Han Soo-hee recently discussed the topic of body image anxiety during a live broadcast.
She emphasized, "It's not necessary to possess the perfect physique to live a fulfilling life. Even if you don't have the perfect body, you can still live each day to the fullest." She further added, "The definition of beauty is not confined to being slim or plump; true beauty stems from health and confidence."
Han Soo-hee, whose real name is Lee So-hee, was born in 1994 and is a South Korean actress and model. She began her entertainment career in 2016, making her initial appearance as a commercial model. In the same year, she officially debuted as an actress in the SBS television series "Reunion: Creation of the Gods."
---