TimeSparker
News
Taylor Swift's "The Era Tour Concert" Movie Shatters First-Day Box Office with $39 Million, Nearing October Record
Taylor Swift's "The Era Tour Concert" Movie Shatters First-Day Box Office with $39 Million, Nearing October Record
---

According to Variety, Taylor Swift's concert movie, "Taylor Swift: The Era Tour Concert," had an outstanding performance in 3,855 theaters across North America, grossing a remarkable $39 million on its first day.
This achievement ranks second in October's premiere records, only trailing behind 2019's "Joker" ($39.3 million).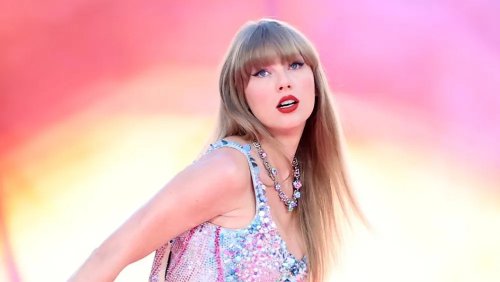 The film currently boasts a 100% fresh rating on Rotten Tomatoes, an IMDb score of 8.7, and a CinemaScore of A+.
While reaching the optimistic prediction of $125 million over three days may be challenging, industry experts anticipate that the movie has the potential to break the $100 million box office mark, surpassing the $96.2 million opening record of "Joker."
Furthermore, this movie is poised to enter the top ten highest-grossing opening weekends of the year, landing between "Ant-Man 3" ($106 million), "The Little Mermaid" ($95 million), and "Oppenheimer" ($80.5 million).
---