TimeSparker
News
Thriller Movie "Fallen" Plans to Produce Two Sequels with Possible Return of the Original Cast
Thriller Movie "Fallen" Plans to Produce Two Sequels with Possible Return of the Original Cast
---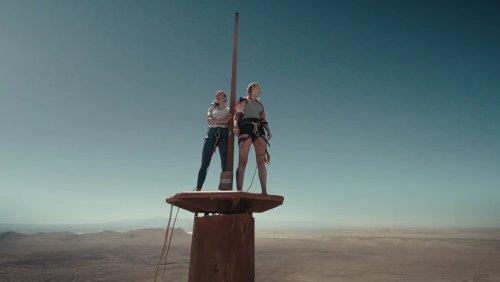 The thriller movie "Fallen," with a production cost of $5 million and a staggering box office of $22 million, has left the production team excited, leading them to decide on two sequels, transforming the series into a thrilling trilogy. Reports suggest that these two new films will see the return of classic characters from the original, while also introducing new ones.
The production team released an official statement: "These two sequels provide us with an excellent opportunity to expand upon the original story. We are committed to assembling a top-notch production team while ensuring the next film will leave the audience on the edge of their seats."
Scott Mann, the director and writer of the original movie, expressed his excitement, saying, "I'm thrilled to continue the journey of 'Fallen' and take it to a whole new level. We're planning to deliver a unique cinematic experience, and I'm truly grateful for the support of my producing partners in bringing my vision to life. I'm also looking forward to working with new collaborators and reuniting with the original cast to shoot once again at thousands of feet above ground."
"Fallen" is an impressive thriller, with its terror stemming from high altitudes and the turmoil within the protagonist's heart. The story revolves around Becky, who tragically loses her husband in a cliff fall accident. This catastrophe inflicts severe psychological trauma on her, leading her to distance herself from those around her and immerse herself in the pain of losing her loved one. Hunter, equally adventurous, invites Becky to join him in climbing an abandoned television tower reaching a height of 610 meters. Becky accepts the challenge, driven by memories of her husband and her personal determination. Little do they know that this journey marks the beginning of a harrowing nightmare.
---