TimeSparker
News
"Creation of the Gods" Surpasses 8.2 on Douban: Hilarious and Thrilling, Rave Reviews Abound
"Creation of the Gods" Surpasses 8.2 on Douban: Hilarious and Thrilling, Rave Reviews Abound
---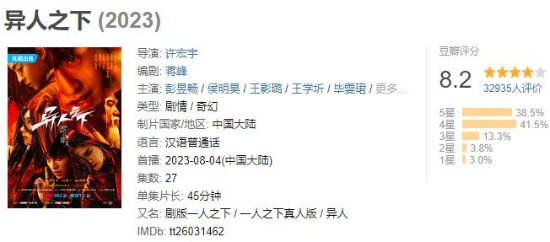 The Chinese fantasy drama series "Creation of the Gods" has achieved a remarkable 8.2 rating on Douban. This production has broken records for domestic adaptations of comics and is still on the rise. According to Douban's rating data, 41.5% of viewers have given it 4 stars, while 38.5% have generously awarded it 5 stars.

Let's take a look at some of the most highly praised short reviews on Douban. The majority of them are positive, with high ratings praising the endearing character development, the satisfactory fidelity to the original work in terms of plot, and the mix of humor and excitement. However, some lower-rated reviews criticize the casting choices, suggesting that the actors do not match the character's temperament.

The story revolves around the ordinary young man, Zhang Chulan (portrayed by Peng Yuchang), who is unexpectedly thrust into the extraordinary world of "Creation of the Gods" after the mysterious disappearance of his grandfather's remains. Faced with sudden threats and the enigmatic arrival of the young woman Feng Baobao (played by Wang Yinglu), Zhang Chulan resolves to no longer conceal his extraordinary abilities. As he delves into the investigation of his grandfather's past, Zhang Chulan gradually assimilates into the realm of the supernatural beings. The historical mysteries within the story begin to unravel, hinting at a world-altering secret. Feng Baobao's mysterious background appears to hold the key to unlocking these mysteries. Confronted with a succession of crises, the young supernatural beings unite, forging deep friendships and bonds. On this path of growth, each individual seeks their own path and purpose, leading to an imminent showdown between light and darkness.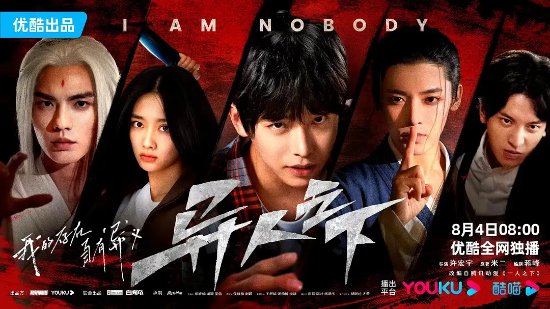 ---