"Wandering Earth 2" to Hit German Theaters on December 21
---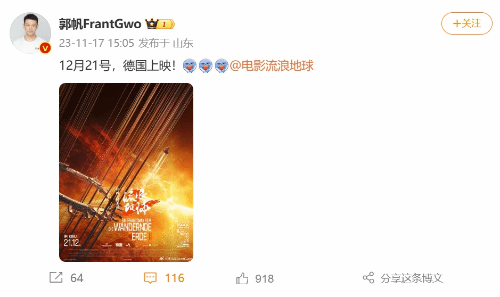 Director Guo Fan announced today on the official Weibo that "Wandering Earth 2" is set to premiere in Germany on December 21!
Released during the Chinese New Year in the mainland and simultaneously in North America, the film grossed 40.29 billion RMB domestically and a staggering $5.98 billion globally.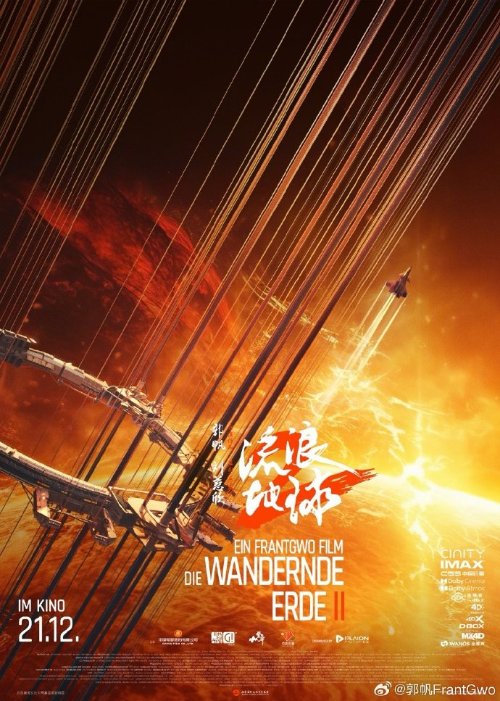 Directed by Guo Fan, starring Wu Jing, Li Xuejian, Sha Yi, Ning Li, Wang Zhi, Zhu Yanmanzi, and Andy Lau, "Wandering Earth 2" focuses on the "Mountain Moving Plan" introduced in the face of crisis to propel Earth out of the solar system.
According to previous reports, China has also submitted "Wandering Earth 2" for consideration in the "Best International Feature Film" category at this year's Oscars.
---