TimeSparker
News
Zhang Yi Politely Declines to Sign "Fury" Physical Book, Fans Praise His Gentlemanly Conduct
Zhang Yi Politely Declines to Sign "Fury" Physical Book, Fans Praise His Gentlemanly Conduct
---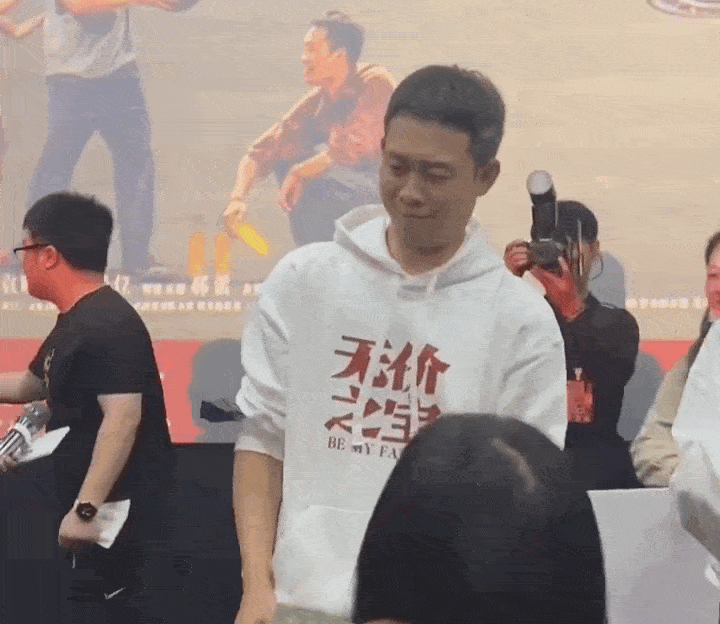 Recently, Zhang Yi's refusal to sign the physical book of "Fury" has sparked widespread discussion, earning praise from fans for his gentlemanly demeanor.
It was reported that during the promotion of the film "Invaluable Treasure," Zhang Yi received a unique gift—a horse-face skirt. Wearing the gift, he moved a few times, successfully elevating the atmosphere of the event.
However, a fan presented the physical book of "Fury" for Zhang Yi to autograph. Although he initially prepared to sign, upon seeing it was "Fury," he smiled, politely declined, and expressed his apologies.
Some netizens commented: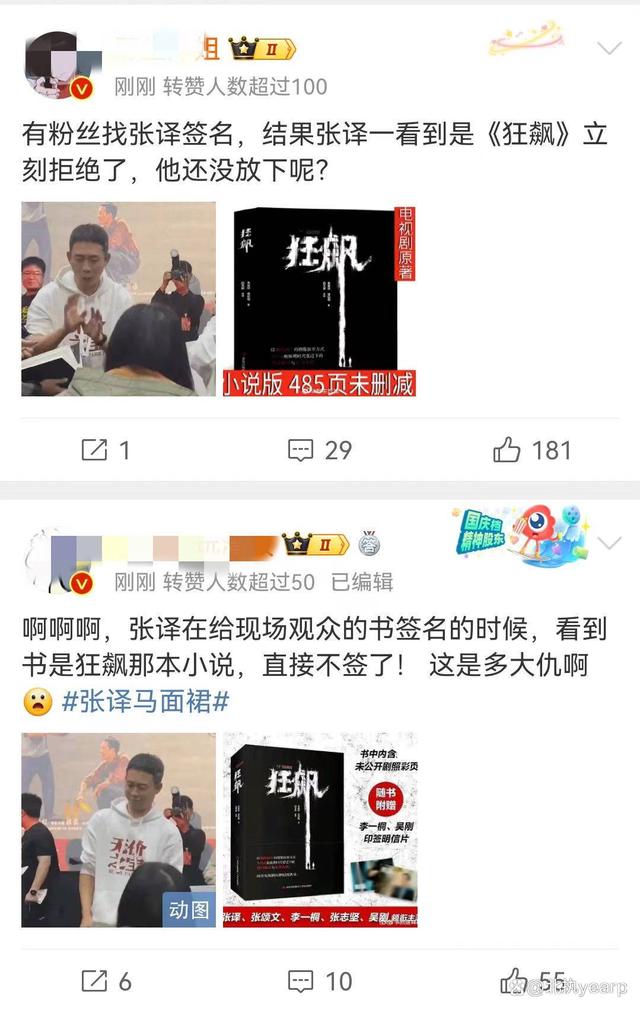 "Not signing is the conduct of a true gentleman."
"Yi Emperor's attitude is quite adorable."
"E Emperor says, 'Please spare me.'"
A netizen explained that Zhang Yi was currently on a promotional tour for a new movie, and signing unrelated items seemed inappropriate. Moreover, the physical book of "Fury" did not include the character An Xin, justifying Zhang Yi's refusal. After all, Zhang Yi is not the author of the book and is not obligated to sign it.
Reportedly, the novel version of "Fury" was first published by Qingdao Publishing House on February 2, 2023. The story narrates the meeting of the spirited detective An Xin (played by Zhang Yi) and the bullied fishmonger Gao Qi Qiang (played by Zhang Song Wen) in 2000. As Gao Qi Qiang gradually deviates from the right path, An Xin realizes that behind the social development of Jinghai City lies a turbulent undercurrent led by the Gao brothers, the heads of a dark and evil force. The two part ways and engage in a 20-year-long struggle between good and evil.
Regarding the novel of the same name, director Xu Ji Zhou said, "The novel allows interested audiences to see the initial appearance of 'Fury.' It lets those who haven't had enough of the series relive 'Fury' through the book."
---