TimeSparker
News
"Dune 2" Rescheduled Again! Premieres Two Weeks Early on March 1, 2024
"Dune 2" Rescheduled Again! Premieres Two Weeks Early on March 1, 2024
---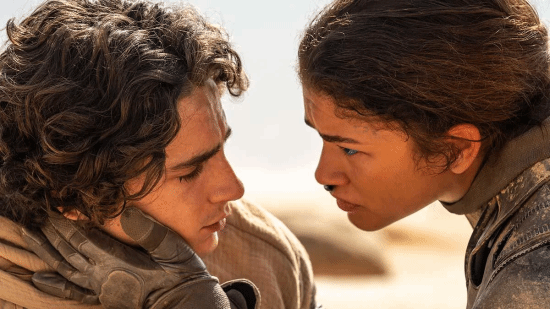 Warner Bros. announces that "Dune 2" has been rescheduled once again, premiering two weeks earlier on March 1, 2024, sparking excitement in North America.
Timothée Chalamet, Zendaya, and Rebecca Ferguson continue as the lead cast, with Florence Pugh joining to portray Princess Irulan. Austin Butler plays Feyd-Rautha, and Rebecca Ferguson takes on the role of Lady Margot. Christopher Walken portrays Padishah Emperor Shaddam IV. Denis Villeneuve returns as director and writer, with Hans Zimmer back for the musical score.
Synopsis: "Explore Paul's great mysterious journey as he joins forces with Chani and the Fremen to retaliate against conspirators plotting the destruction of his family. Paul must choose between his lifelong love and the known fate of the universe, striving to prevent the terrifying future that only he can foresee.".
---