TimeSparker
News
Alfonso Cuarón: "Harry Potter and the Prisoner of Azkaban" Can Be Seen as a Horror Film
Alfonso Cuarón: "Harry Potter and the Prisoner of Azkaban" Can Be Seen as a Horror Film
---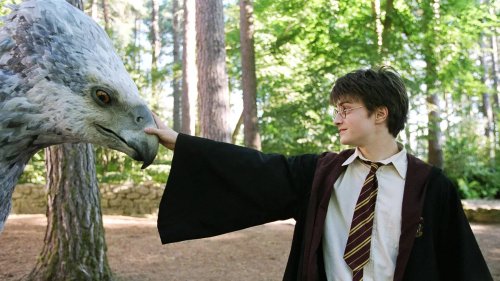 Alfonso Cuarón's "Harry Potter and the Prisoner of Azkaban" is perhaps the most atmospherically charged installment in the entire series. This film introduces terrifying Dementors, howling werewolves, and even elements of time travel.
In the latest issue of "Total Film," which hit the shelves on October 12th (Thursday), Alfonso Cuarón agreed that his "Harry Potter" film can indeed be considered a horror movie.
"Yes, absolutely, when I was reading this book, two elements deeply appealed to me: one was the cinematic aspect, and the other was the qualities of a dark film. To some extent, when I was making this film, my inspiration came from the late-era German silent films and the early era of talkies, particularly the works of Fritz Lang. You can see that some of Fritz Lang's films have a touch of dark humor, but at the same time, they are imbued with elements of horror. More importantly, Fritz Lang attempted to reflect the anxieties of his era through this type of film. I believe that J.K. Rowling, in "Harry Potter," was using this approach to project her reflections on our contemporary era and human behavior."
(Note: The titles "Harry Potter and the Prisoner of Azkaban" and "Total Film" remain unchanged, as per your request. The Chinese titles provided were not mentioned in the original article.)
---