TimeSparker
News
Anticipated! Liu Cixin's "The Three-Body Problem" and "Supernova Era" Movie Projects Launched
Anticipated! Liu Cixin's "The Three-Body Problem" and "Supernova Era" Movie Projects Launched
---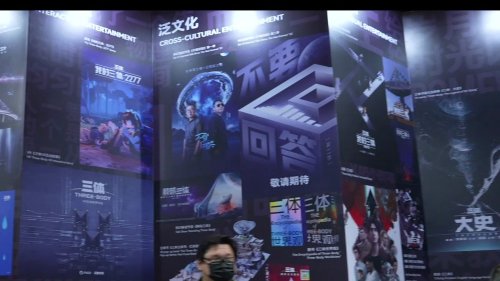 In recent news, the 2023 World Science Fiction Congress took place, marking the first time the World Science Fiction Congress has been held in China since its inception in 1939. During over 200 thematic salon forums, numerous industry experts gathered to explore how to draw inspiration from cutting-edge technology and revitalize Chinese science fiction. Many exciting film and television projects were unveiled during the event. In a thematic salon titled "Bringing the Three-Body Universe to Reality and the Future," the movie adaptations of Liu Cixin's two novels, "The Three-Body Problem" and "Supernova Era," were officially announced.
At the event, Zhao Jilong, the CEO of "The Three-Body Universe," disclosed, "In reality, we've been developing the 'The Three-Body Problem' movie for quite a while now. We've been working extensively on the story direction, including substantial development and refinement of the final script. I believe the next step will involve accelerating the production of 'The Three-Body Problem' movie. We are definitely planning for multiple films in the content; I think it could be around five or so."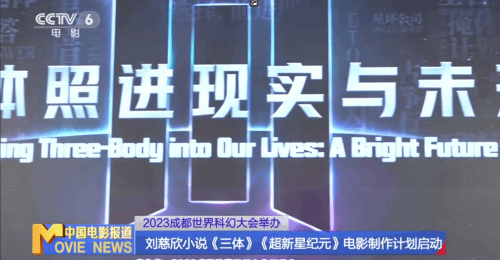 Furthermore, the production of the movie adaptation of Liu Cixin's other significant science fiction work, "Supernova Era," has also been initiated. Producer Xu Zhihao stated, " 'Supernova Era' is Liu Cixin's first novel, so the world and content within it are incredibly rich and expansive. When adapting it, we'll give proper respect to the original work, as the source material plays a crucial role, making the script the top priority."
Apart from long-term planning for film and television works, "The Three-Body Universe" is also actively exploring expanding the Three-Body IP into various areas, including cross-cultural interactive entertainment and real-life entertainment. They hope to innovate and create an entirely new business model. Zhao Jilong mentioned, "Through a series of activities such as product collaborations and market partnerships related to 'The Three-Body Problem,' we've already generated over 2 billion in market value and sales. Successful science fiction IPs like 'The Three-Body Problem' have broken barriers across multiple domains. Only when the market value continues to soar, and the entire industry chain gradually matures and takes shape, can we genuinely witness the rise of science fiction as an industry in China."
---