TimeSparker
News
Chinese Sci-Fi TV Series "Creation of the Gods" Sets Premiere Date with New Poster - First Two Episodes Air on September 28
Chinese Sci-Fi TV Series "Creation of the Gods" Sets Premiere Date with New Poster - First Two Episodes Air on September 28
---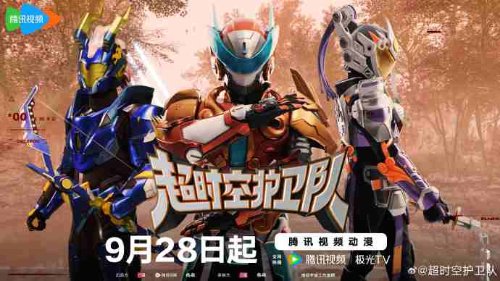 The Chinese sci-fi TV series "Creation of the Gods" has unveiled its latest premiere date poster.
The official announcement reveals that this show is the first in China to extensively utilize LED virtual shooting technology in the world of special effects. Audiences can catch the first and second episodes on Tencent Video starting September 28, with daily updates for members from September 29 to October 5 at 10:00 AM!
"If this goal goes in, then the realm of spirits and illusions must be real!" The ordinary life of a young boy named Ningjing is disrupted when he gains the power to travel through time and enters a new world of armor! A brand-new adventure is about to begin, so get ready to battle like a true warrior!
---