TimeSparker
News
"Creation of the Gods: Kingdom of Storms" Unveils Rap Version of Theme Song "Years of Friendship" MV
"Creation of the Gods: Kingdom of Storms" Unveils Rap Version of Theme Song "Years of Friendship" MV
---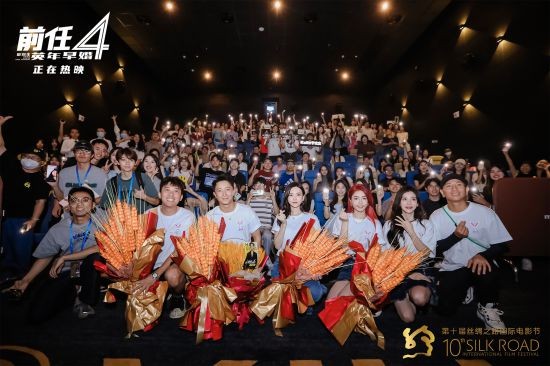 Out today! Love, laughter, don't miss it again! Directed by Tian Yusheng, starring Han Geng and Zheng Kai, the Mid-Autumn and National Day romantic comedy "Creation of the Gods: Kingdom of Storms" has released the Rap version of the theme song MV "Years of Friendship". The song is performed by Faye Jan Wenting, Huang Xu, and Wang Yitai, with Rap lyrics by Huang Xu, Wang Yitai, and director Tian Yusheng. They have given the classic song "Years of Friendship" a fresh reinterpretation in a rap style, looking at love from the perspective of friendship, which is quite innovative and interesting. In the film, the love philosophy of Yu Fei and Ding Dian, a "good couple who value loyalty," also surprises the audience and resonates deeply. In the MV, Huang Xu and Wang Yitai vividly portray various facets of love, while Jan Wenting sings the moving chorus in Cantonese, complementing the stories of Meng Yun, played by Han Geng, and Yu Fei, played by Zheng Kai, in "Creation of the Gods: Kingdom of Storms." It presents a genuine love story.
Yesterday, the movie "Creation of the Gods: Kingdom of Storms" made a special appearance at the 10th Silk Road International Film Festival as a "recommended film." Audiences of various emotional states were deeply moved by the film, describing it as "light-hearted and funny" and "genuinely touching." Meanwhile, producer and executive producer Wang Zhonglei, director Tian Yusheng, producer Zhou Zijian, and the stars Han Geng, Zheng Kai, Yu Wenwen, Zeng Mengxue, and Luomi attended the closing ceremony and walked the red carpet. At the closing ceremony, producer and executive producer Wang Zhonglei openly stated, "Each installment of 'Creation of the Gods' reflects young people's understanding of love today, and this time we have a new perspective." Director Tian Yusheng explained the film's title on the spot, stating that any marriage unprepared for mentally can be considered an "early marriage." Producer Zhou Zijian also expressed gratitude to the audience of the "Creation of the Gods" series for their ten years of support, hoping that "Creation of the Gods: Kingdom of Storms" will bring new feelings and experiences.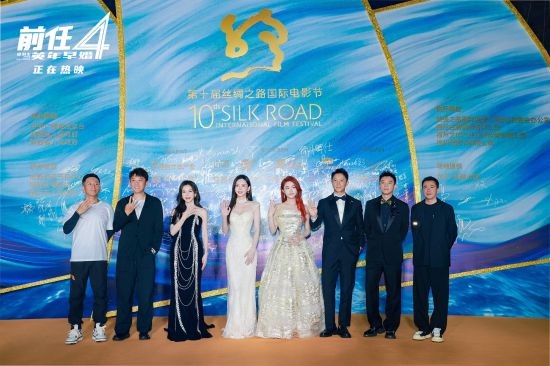 At the event, the creators recommended the film together. Han Geng expressed his hope that audiences would enjoy the film during the Mid-Autumn and National Day holidays and cherish each other. Zheng Kai also invited the audience to find "secrets for keeping love fresh" in the movie. Yu Wenwen recommended her own sung theme song "Why Bother," saying that "while 'Dignity' is for others, 'Why Bother' is for oneself," and she performed this even more heart-wrenching song at the event. Zeng Mengxue said, "On September 28th, if you want to love, go ahead and love bravely; you'll be rewarded with a great start." Luomi candidly stated that "Creation of the Gods: Kingdom of Storms" has a duration of 129 minutes and hoped that those who watch it together will love each other for a long, long time, which is extremely romantic. The movie "Creation of the Gods: Kingdom of Storms" has been released nationwide today and is currently in high demand for tickets! Ten years of gods, love on September 28th!
"I can't bear to say goodbye, one cigarette after another disappears like smoke and clouds." In the MV, Han Geng, playing Meng Yun, and Yu Wenwen, playing Lin Jia, meet again after many years. The farewell scene of their dignity in the film made the audience say, "The moment when the love of many years disappeared in the wind is so heart-wrenching!" In the film, Meng Yun, deeply affected by the "post-breakup syndrome," meets Liu Liu, played by Liu Yase, after many twists and turns. Their wandering at the crossroads of friendship and love resonates with many viewers, and some even say that they see themselves in the conflicted state of Meng Yun, admitting that they have been afraid to love.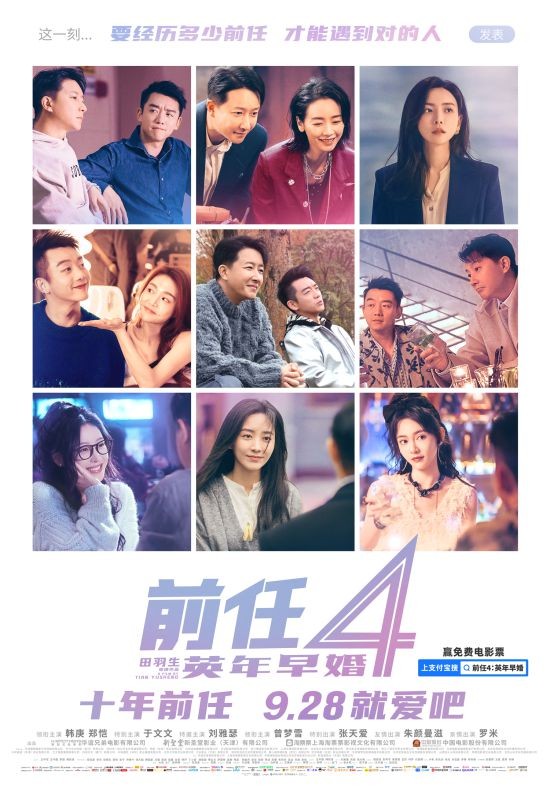 In the film, Zheng Kai, as Yu Fei, and Zeng Mengxue, as Ding Dian, created a unique "marriage cooling-off period." They rehearse married life, from household chores to showdowns, with plenty of humor, which leaves many viewers in stitches. Their "good couple who value loyalty" style of interaction is equally memorable. In the movie, the two of them perform "Plastic Cantonese" to sing "Years of Friendship," using a unique perspective on friendship to re-interpret the puzzle of love, which has left many viewers saying, "I didn't expect this song to be used to describe love, and it feels completely natural. It's funny, surprising, and touching all at once." Many viewers directly said after watching the film, "It's funny and touching; watching Yu Fei and Ding Dian's life is like looking in a mirror, full of realism."
At the post-screening interaction of the 10th Silk Road Film Festival, many viewers brought their loved ones and friends to watch the film together. Some viewers said, "It's so real because I have friends like Meng Yun around me, breaking up and getting back together." Han Geng also expressed the hope that the audience, after watching the movie, would "cherish the people around them more and express love bravely." Director Liao Feiyu also made a surprise appearance, saying, "I cried too when I watched it, the emotions are very subtle."
The creators also conducted a "love experiment" with the audience at the event. All the audience members were asked to stand up, and if they had experienced the series of love experiences described by the creators, they could sit down. Some viewers shared the reasons why they were the last ones standing, saying, "I've been single since birth, no exes," and admitted, "I haven't tasted the bitterness of love, but after watching 'Creation of the Gods: Kingdom of Storms,' I want to try the sweetness of love." Others said, "No exes because I married my first love," which made the creators exclaim,电影《前任4:英年早婚》
---