TimeSparker
News
Happy Mahua's Latest Film "Perhaps Not So Passionate" Scores 7.2 on Douban: A Standard Comedy with Laughter and Tears
Happy Mahua's Latest Film "Perhaps Not So Passionate" Scores 7.2 on Douban: A Standard Comedy with Laughter and Tears
---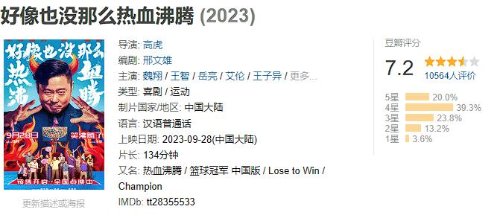 Happy Mahua's latest comedy film "Perhaps Not So Passionate" has now received a noteworthy score of 7.2 on Douban, engaging over 10,000 viewers. Among them, 39.3% of the audience generously awarded 4 stars, while 23.8% gave it a satisfying 3 stars.
A highly praised short review highlights the essence of the movie: Regardless of expectations, watching this film is a delightful experience, offering both laughter and heartwarming moments, truly surprising. However, it's undeniable that it still follows the conventional comedy formula, albeit with a unique significance in portraying a special social group.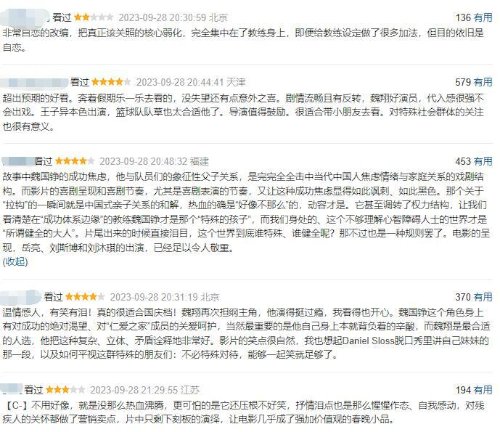 After watching this film, how would you rate it?
This movie is adapted from the Spanish original "Creation of the Gods." It tells the story of Wei Guojun (portrayed by Wei Xiang), a basketball coach deeply devoted to winning, who is forced to teach at a special school due to rule violations. As a coach who firmly believes "basketball is all about winning," he encounters a group of basketball enthusiasts with negative skills. Amid daily clashes and repeated failures in basketball training, will Coach Wei's verge of collapse lead to a miracle? Can they unite and triumph over various obstacles to ultimately win the championship in the upcoming competition?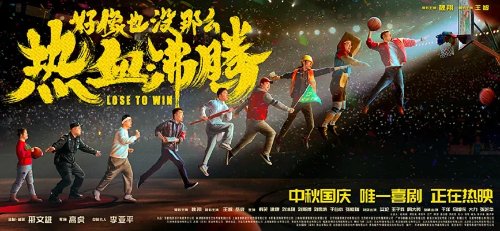 It's worth mentioning that "Perhaps Not So Passionate" has also received impressive ratings on other platforms, with a score of 9.2 on Taopiaopiao, an outstanding 9.5 on Maoyan, and a solid 8.2 on Weibo.
---