TimeSparker
News
Director Liu Xiaoshi Thanks Woershun for Nurturing Yu Shi: A Rare Aura
Director Liu Xiaoshi Thanks Woershun for Nurturing Yu Shi: A Rare Aura
---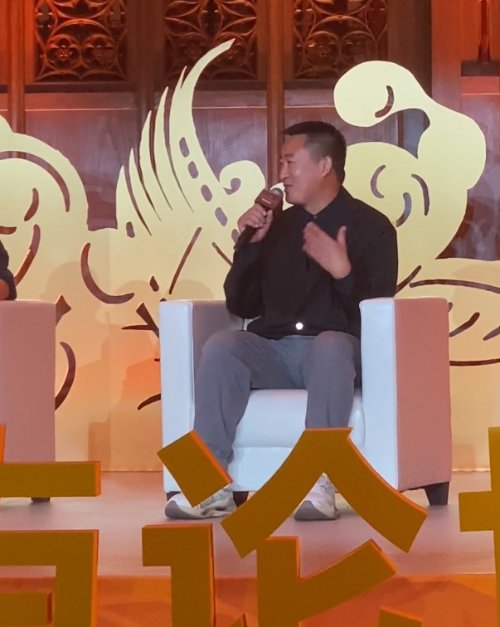 During the opening forum of the Golden Rooster Awards, director Liu Xiaoshi expressed his gratitude to Woershun for the training camp of "Creation of the Gods," which played a crucial role in nurturing Yu Shi. He believes that among young male actors in China, Yu Shi possesses a remarkably rare aura. Particularly for portraying a military character, he exudes a unique blend of Chinese idol and tough guy charisma.
Throughout their collaboration, Yu Shi displayed a childlike curiosity, continuously asking questions about airplanes, equipment, weapons, and modern warfare, much like a grade school student. He consistently maintained respect and enthusiasm for the role and a fresh perspective on the story.
Liu Xiaoshi also extended his thanks to the entire cast and crew of "Creation of the Gods," as well as actors Wang Yibo and Yu Shi, for their support and assistance to this novice director.
---