TimeSparker
News
National Day Box Office Hit! "Operation Moscow" Surpasses 300 Million Yuan
National Day Box Office Hit! "Operation Moscow" Surpasses 300 Million Yuan
---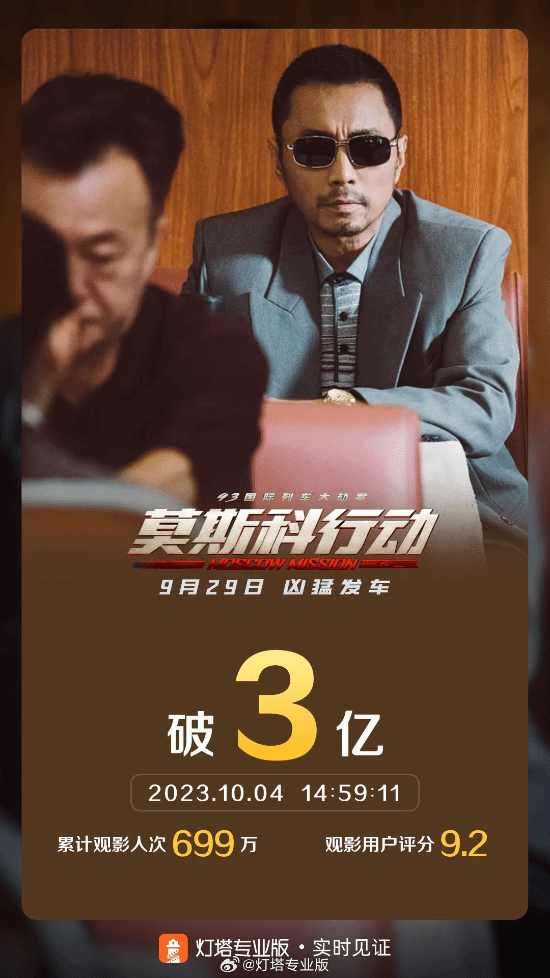 According to real-time data from the Lighthouse Professional Edition, as of 2:59 PM on October 4th, the film "Operation Moscow" has surpassed 300 million yuan at the box office.
"Operation Moscow" is adapted from China's first cross-border pursuit real-life case, recreating a major heist that shocked the world 30 years ago. This case not only brought immense pain to the victims but also left a deep imprint in the collective memory of the nation.
In the film, master and apprentice join forces to plan and ignite an international mega-case. Chinese law enforcement pursues the culprits over long distances, carefully unraveling the truth step by step. Directed by Qiu Litao, co-produced by Han Sanping, co-produced and featuring a special appearance by Liu Dehua, and scripted by Chen Daming, the film stars Zhang Hanyu and Huang Xuan. It was released on September 29th and has become a highlight of the National Day holiday box office.
---