TimeSparker
News
"Creation of the Gods" Director's New Film "Heavy Rain" Confirmed! Six Years in the Making for this Dark Fairy Tale
"Creation of the Gods" Director's New Film "Heavy Rain" Confirmed! Six Years in the Making for this Dark Fairy Tale
---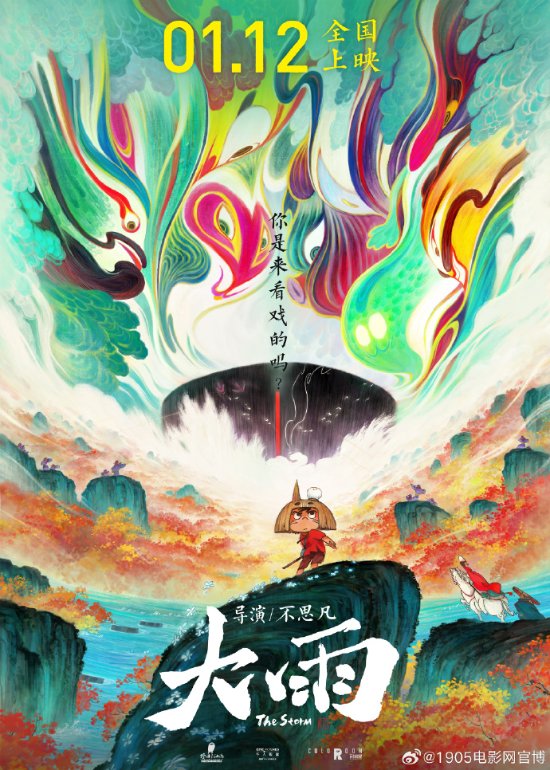 According to official news from the 1905 Film Network, the highly anticipated director, Unconventional, has confirmed the release of his latest film, "Heavy Rain," set to premiere on January 12, 2024! Alongside this exciting announcement, the film production has also unveiled a captivating poster with a touch of exquisite ink-washed Chinese aesthetics.
This film, "Heavy Rain," is undoubtedly another masterpiece from director Unconventional, following his previous hit, "Creation of the Gods." It's been six years in the making, promising to deliver a mysterious and dark-hued "fairy tale."
The black ancient ship and the mask-wearing performers in the poster hint at a series of bizarre events happening in a mysterious village. Audiences will have the opportunity to embark on an exploratory journey with a brave young boy, uncovering the truth and seeking an escape from the deep fog. As the new year of 2024 begins, we eagerly anticipate the arrival of "Heavy Rain" and anticipate a visually spectacular experience!
---