TimeSparker
News
"Creation of the Gods I: Kingdom of Storms" Extends Theatrical Run to November 29, with Current Box Office at $620 Million
"Creation of the Gods I: Kingdom of Storms" Extends Theatrical Run to November 29, with Current Box Office at $620 Million
---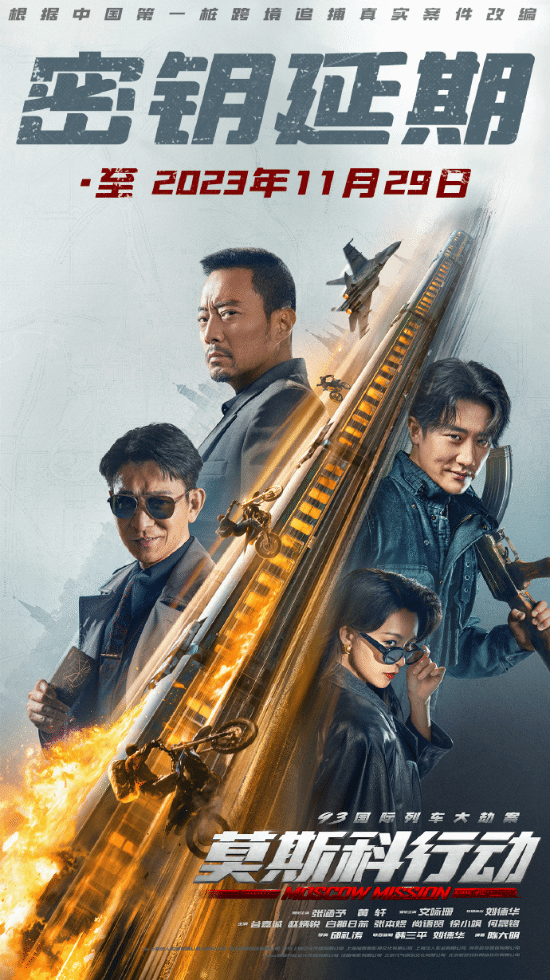 The film "Creation of the Gods I: Kingdom of Storms" has extended its key release date, pushing the theatrical run until November 29. According to data from Maoyan Professional Edition, the cumulative box office has reached $620 million. The film has a rating of 6.6 on Douban.
In the early 1990s, the Cold War between the East and the West concluded with the dissolution of the Soviet Union. The newly established Russia inherited the problems of its predecessor, facing a comprehensive economic collapse. With an extremely imbalanced industrial structure, the country found itself in a severe shortage of light industrial products. At this chaotic time, in the early days of China's reform and opening up, a group of ingenious Chinese individuals transformed into "international profiteers." They boarded the international K3 train departing from Beijing to Moscow, carrying Chinese-manufactured goods, embarking on a treasure-hunting journey. However, for them, this could very well be a journey to death.
The ruthless bandit group led by Miao Qingshan (portrayed by Huang Xuan) also boarded this train, subjecting passengers to brutal robberies and sexual assaults, with an audacious demeanor. Chinese police officer Cui Zhenhai (portrayed by Zhang Hanyu) received an urgent mission and led an undercover team onto the K3 train filled with danger and bloodshed.
---