TimeSparker
News
"Creation of the Gods" Starring Yu Hewei: A 6.8 Rating on Douban, Better Than 77% of Comedy Films
"Creation of the Gods" Starring Yu Hewei: A 6.8 Rating on Douban, Better Than 77% of Comedy Films
---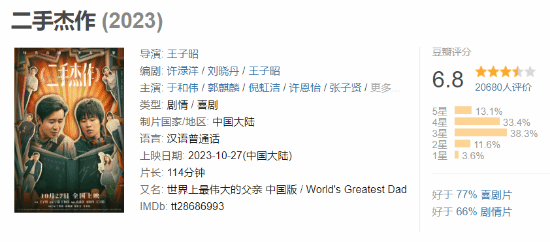 "Creation of the Gods," featuring Yu Hewei and Guo Qilin, has received a rating of 6.8 on Douban, surpassing the majority of comedy films and 66% of drama films. Notably, 46% of the audience has given it 4 stars or higher.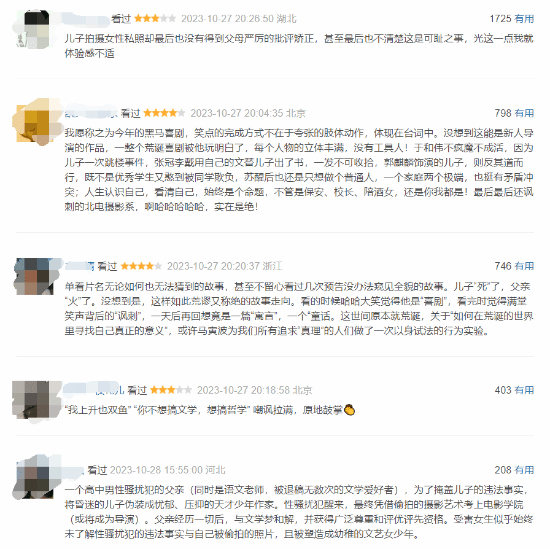 Audiences who provided positive reviews believe that the movie combines watchability and thought-provoking content, presenting a satirical and absurd story that is both humorous and deep. Remarkably, this is director Wang Zizhao's debut feature film, which exhibits sharp and seasoned filmmaking, bearing no resemblance to the work of a new director.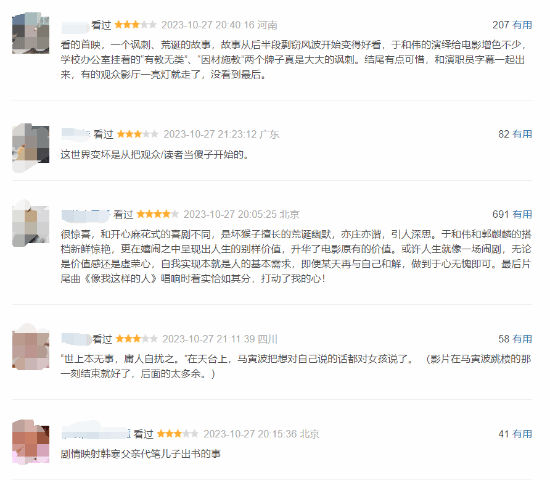 On the other hand, critics argue that the film, despite its artistic facade, is laden with vulgar humor, attempting to masquerade as a self-deprecating and self-indulgent narrative. It is criticized for romanticizing privacy-invading actions like voyeurism and for intertwining themes of midlife crisis and despondency with illogical, farcical elements. Viewers point out the film's contradictory attempt to satirize reality while avoiding it and to preach without logical consistency.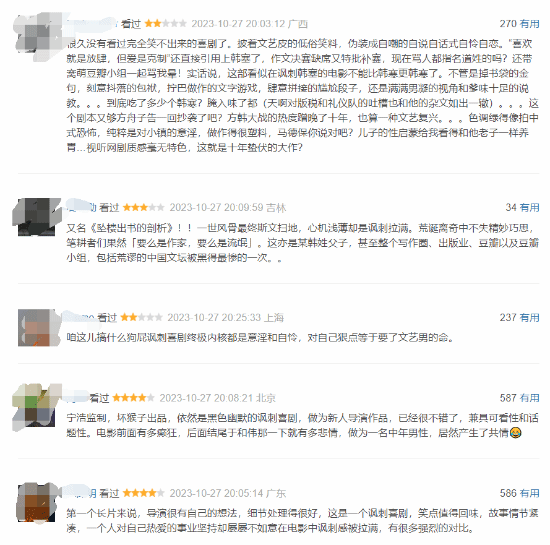 The story revolves around Ma Yinbo (played by Yu Hewei), a high school Chinese teacher in his middle age, who seems to have hit rock bottom in life. However, when his son Ma Mo (played by Guo Qilin) falls from a building in what appears to be a suicide, Ma Yinbo writes a fake suicide note on his son's behalf to save face. To everyone's surprise, this act of deception propels his son to overnight fame, and Ma Yinbo seizes the opportunity to fulfill his literary dreams in his son's name, publishing books, generating publicity, and even winning awards. Yet, when his son suddenly wakes up, the story takes an even more absurd turn.
---