TimeSparker
News
BLACKPINK Faces Disbandment! Only One Member Renews Contract
BLACKPINK Faces Disbandment! Only One Member Renews Contract
---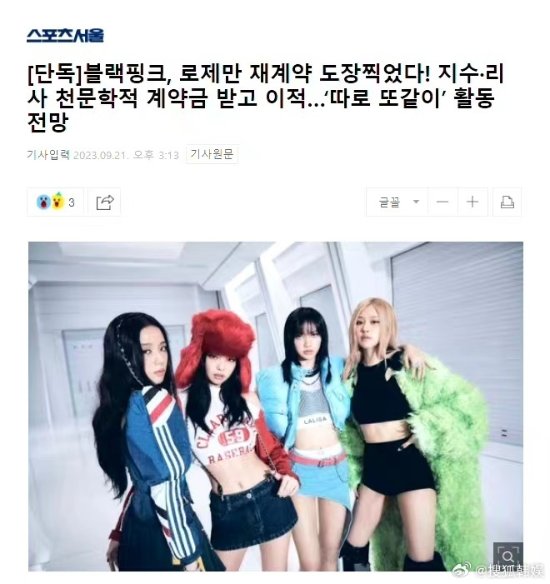 Sohu K-Entertainment reports that only Park Chaeyoung from BLACKPINK has chosen to renew her contract with YG Entertainment, while Jennie, Kim Jisoo, and Lisa have all decided not to renew with YG.
According to multiple sources in the music industry, BLACKPINK member Rosé (Park Chaeyoung) has signed a contract renewal agreement with YG Entertainment. It is reported that the remaining three members, Jennie, Kim Jisoo, and Lisa, are in the process of changing their agency, and negotiations are ongoing for their "separate yet together" activities for six months within the next year.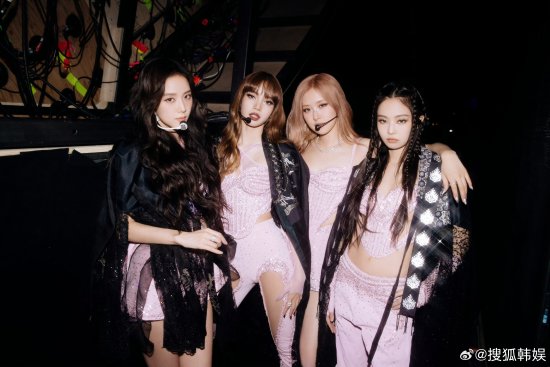 It is further revealed that Kim Jisoo, who is confirmed to pursue an acting career, and Lisa, who enjoys immense popularity overseas, have signed contracts with other companies, each receiving billions of Korean won as a signing bonus.
According to insiders in the music industry, overseas investors have shown great interest in the potential of Kim Jisoo, who has already achieved global stardom and has endless possibilities as an actress. They have also invested significantly in Lisa, who holds absolute popularity in the Southeast Asian market. It is reported that both artists have signed contracts with domestic Korean companies.
---